WEINIG Ultra TT 2000-4000: The low-cost line for the construction timber sector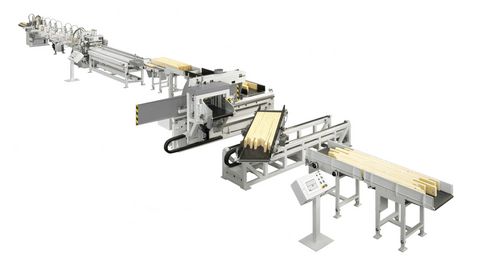 The Ultra TT 2000/3000/4000 is mainly used to produce construction timber elements.
The individual shaper is designed to a package width of 600 mm, a package height (lamella width) of 280 mm and a package length of 300 - 2,000 (3,000 or 4,000) mm. Shaping and glue application on the second side is carried out after a turn of 180° on an automatic, traveling servo-turntable. Almost all types of glue can be used.
The pressing process is carried out as an endless length with an extrusion press or as a fixed length using various front-end presses (6/7.2/9.3/12/16/18 m). The average capacity is around two packages/min.
Prices
x
Different requirements - different prices
The price of a WEINIG machine is just as individual as your requirements are. Therefore, let us discuss briefly what is most important to you – you will then receive our preliminary, non-binding quote.
Personal advice
x
Personal advice – for higher productivity and greater efficiency
Together with your WEINIG expert you will find the ideal machine for your requirements. Simply submit the completed form, and your local WEINIG expert will be happy to discuss all further details with you.
---
WEINIG construction timber lines offer you
Vertical and horizontal jointing is possible
Long wood entry length such as 2 m, 3 m, 4 m or even 6 m
Shaper heights (timber width) up to 300 mm
Almost all glue types possible
Front-end, extrusion, cycle or through-feed presses possible
Vibration stop, package adjustment monitoring and splinter protection
Semiautomatic electrical adjustment
WEINIG Ultra TT 2000-4000 offers you
Servo-driven automatic turntable
Maximum wood entry length of 2 m, 3 m or even 4 m
Shaper heights (timber width) up to 280 mm
Shaper body is very heavy design
Double tensioning station on the shaping unit
Vertical and even horizontal profile possible
One-sided or even double-sided glue application using individual shaper
Up to 50 kW shaper spindle drive for maximum speed
Shortest wood entry length is 300 mm
Semiautomatic and fully automatic system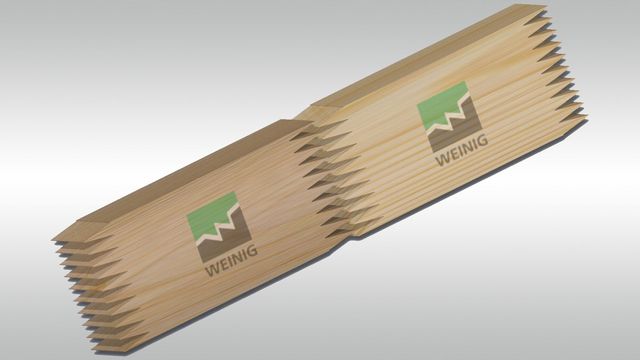 The vertical profile is mainly applied in constructive woodworking, but is also used for building windows and frames. It is has the largest glue surface and is therefore the most stable of all finger joints.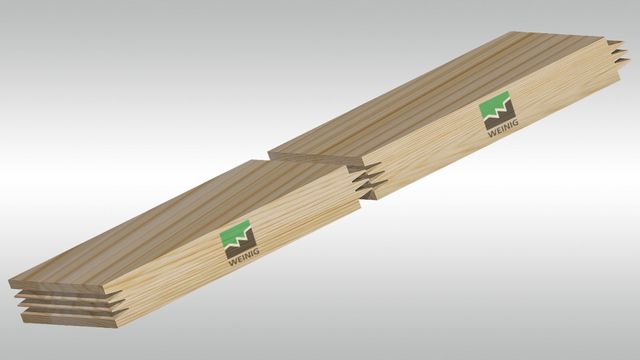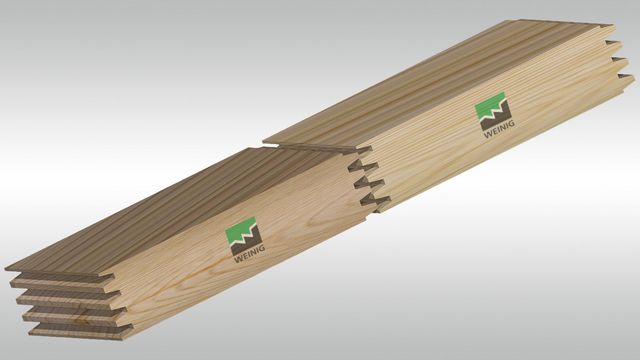 Horizontal finger joints are mainly used in furniture construction. The shoulder profiles provide, for example, table plates that look like parquet where only the straight butt joints are visible.