WEINIG CNC processing center: A flexible and secure path to the future
The WEINIG CNC processing center is designed for surface and beam parts from solid wood for the highest quality and flexibility requirements. Windows, doors, facades, conservatories and even furniture construction and assembly construction are only a small part of the current areas of application.
For trade or industry, our large portfolio of processing units, mechanization options and software solutions means that we can meet all needs in the individual construction models. All machines can be optimally equipped for all individual application and performance requirements. In addition, WEINIG supplies everything related to the CNC processing center up to project planning of complete solutions. Everything from a single source, everything from WEINIG
WEINIG can offer you the benefit of the experience of more than 3,000 window machine installations. This ensures that you are optimally equipped for the requirements of the future.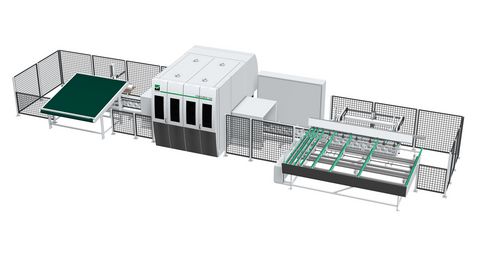 Profiling series for trade and industry
Complete processing in one clamping process
Processing without processing times even for small lot sizes
Automation enables less manpower in production
Maximum flexibility as a result of the large tool magazine
Energy feedback modules means savings in energy
Detail page Conturex processing center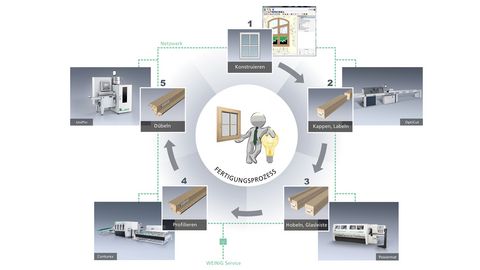 Linked system solutions for industries with high output
Networking of individual production steps based upon proven Conturex technology
Everything from a single source. WEINIG - Your partner in solid wood processing
Customized complete solutions for optimal profitability and quality
Detail page Conturex SYSTEM lines