WEINIG under-table cross-cut saws: Solid technology for fast and safe lengthwise cross-cutting
Cross-cutting – a simple process with more benefits than you might think - increased productivity, value creation, protection of resources and, not least, profit. Ultimately, every workpiece must be cross-cut at some point during production.
Whether cutting edged or non-edged single boards or solid wood packages of boards, derived timber products or even plastics , all of this is possible with the manual under-table cross-cut saws from the Dimter Line OptiCut C series and with no setup time. The OptiCut C series from the cross-cut saw specialist offers you the opportunity to structure your manual lengthwise cross-cutting more safely and efficiently.
Manual lengthwise cross-cutting and BG-certified safety - there are no contradictions with the under-table cross-cut saws from the OptiCut C series. The centerpiece is the unit comprising an under-table cross-cut saw with pneumatic hold-down unit, hand guard and two-hand operation. The pneumatic clamping of the workpiece and optionally available swinging stops make it possible to achieve superior length and angular accuracy.
To optimally support you in your day-to-day work, the OptiCut C models can be optionally upgraded with infeed and outfeed rollers as well as pendulum stops and measuring scales.
Our close contact with you "our customers" and focus on our core skill of "cross-cutting" has made us the technology leader. The high quality and availability of our machines in day-to-day production make "OptiCut" saws synonymous with length-optimized cross-cutting. This is evidenced by our "OptiCut 450 Quantum Dimter Line - the fastest saws in the world"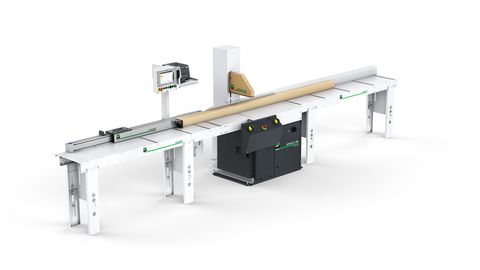 Future-oriented manual cross-cutting – safe and efficient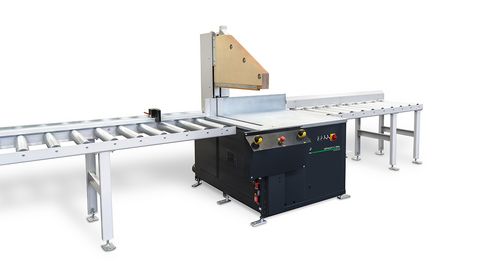 Future-oriented manual cross-cutting of large cross-sections – safe and efficient