WEINIG optimizing cross-cut saws: Pure performance and efficiency for the most advanced lengthwise cross-cutting
Cross-cutting –a simple process with more benefits than you might think - increased productivity, value creation, protection of resources and, not least, profit. Ultimately, every work piece must be cross-cut at some point during production. With an OptiCut from the Dimter Line you can automate and optimize your lengthwise cross-cutting, guaranteeing you reliably high daily performance and production quality.
"Optimizing cross-cut saws are built for fast and precise cross-cutting of single boards in solid wood, panels and similar materials. Regardless of the material to be cross-cut, the OptiCut DimterLine series models are not only the fastest but also the most reliable in their performance class. Every production run has its own different requirements and options. The modular design of the OptiCut series enables us to tailor your saw precisely to your wishes and requirements. Starting with the OptiCut 150, an individual machine, to the fully-automatic, linked cross-cut line with up to four individual saws in the OptiCut 450 series from the Dimter Line , we can offer the right solution for you – everything from a single source.
Our close contact with you "our customers" and focus on our core skill of "cross-cutting" has made us the technology leader. The high quality and availability of our machines in day-to-day production make "OptiCut" saws synonymous with length-optimized cross-cutting. This is evidenced by our "OptiCut 450 Quantum Dimter Line – the fastest saws in the world"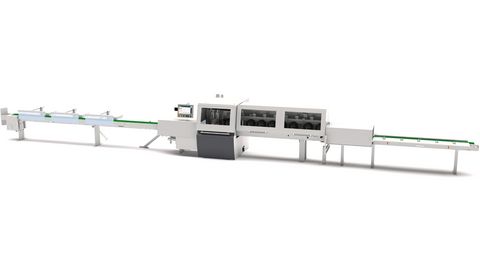 Built for automatic cross-cutting - come what may.
The most universal optimizing cross-cut saw
More profit and transparency
Cross-cut undersized, twisted and bowed timber without restriction
Modular retrofit / extension
Highly user-friendly
WEINIG OptiCut 200 series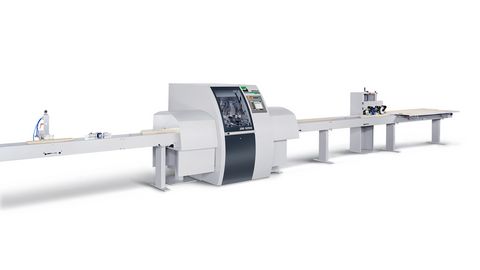 Strong concept for profitable, high-performance cross-cutting
More profit and transparency
Dynamic, precise and efficient cross-cutting
Optimal cutting precision
Perfect automatic sorting
Detail page OptiCut 200 series
WEINIG OptiCut 450 series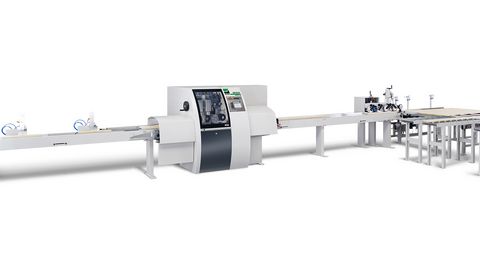 Optimizing cross-cut saws – built for maximum dynamism and performance with every cut.
Impressive, dynamic, precise and rapid cross-cutting
Uninterrupted cross-cutting as standard
More profit and transparency
Optimal cutting precision
Perfect automatic sorting
Detail page OptiCut 450 series