WEINIG VS 200 / 300: High-performance line for vertical profiles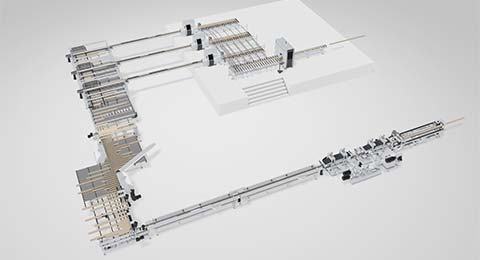 The VS 200 / 300 has two vertical single timber shapers that face each other in an offset position. This finger jointing line processes each work piece very precisely - shaping a vertical finger joint. This is possible as a result of a continuous chain installed between the shapes.

Following the shaping unit, the work pieces are then conveyed through a cross feeder transfer into the feed in track and from there into the press. When making your selection, your can also choose our new through-feed press. However, other solutions are available.

The precise positioning of the work piece onto the shaping unit produces a very high quality end product and this occurs at high speed.
Prices
x
Different requirements - different prices
The price of a WEINIG machine is just as individual as your requirements are. Therefore, let us discuss briefly what is most important to you – you will then receive our preliminary, non-binding quote.
Personal advice
x
Personal advice – for higher productivity and greater efficiency
Together with your WEINIG expert you will find the ideal machine for your requirements. Simply submit the completed form, and your local WEINIG expert will be happy to discuss all further details with you.
---
WEINIG single panel lines offer you
Every work piece is individually aligned and processed.
High-performance lines for capacities up to 180 (200) m/min.
With automatic feeding system and stacking solutions
WEINIG VS 200 / 300 offers you
High quality: Each lamella is individually aligned and clamped on four sides
Material yield: Short infeed lengths can be processed
Flexible length range: VS 200: 300-3200 mm / 150 pieces, VS 300: 600-6200 mm / 70 pieces
Shaper capacity: up to 150 pieces / min
Capacity of the press: up to 180 (200) m/min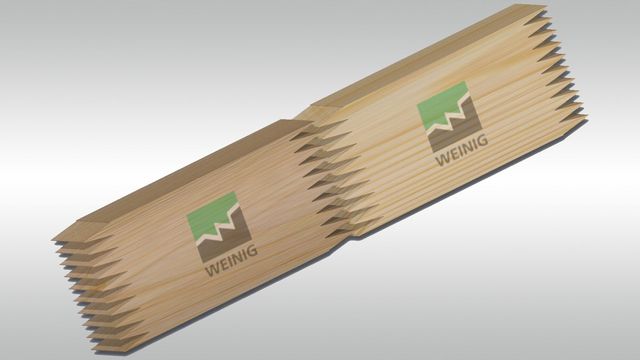 The vertical finger joint is the most frequently produced type of finger joint in the world. It provides the highest performance in a packaged finger jointing line.
The vertical profile is mainly applied in constructive woodworking, but is also used for building windows and frames. It is has the largest glue surface and is therefore the most stable of all finger joints.