WEINIG Unimat 500: The all-round machine for greater flexibility in profiling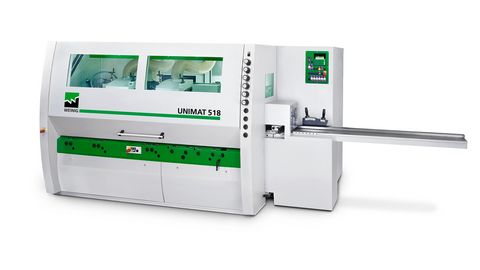 The WEINIG Unimat series offers an excellent price-performance ratio combined with outstanding quality. This is certainly true of the Unimat 500, which features ideal machine technology for high-quality profiling work. The Unimat 500 is also capable of spindle speeds up to 8,000 rpm, representing a 33% increase in output with the same surface quality. As a result, the Unimat 500 is particularly suited to medium-sized companies that require a certain degree of flexibility in their range of profiles but do not want to compromise on productivity. Thanks to WEINIG technology, there are additional options packages available that offer you even more options for profitable production.
<div/>
Prices
x
Different requirements - different prices
The price of a WEINIG machine is just as individual as your requirements are. Therefore, let us discuss briefly what is most important to you – you will then receive our preliminary, non-binding quote.
Personal advice
x
Personal advice – for higher productivity and greater efficiency
Together with your WEINIG expert you will find the ideal machine for your requirements. Simply submit the completed form, and your local WEINIG expert will be happy to discuss all further details with you.
---
The WEINIG Unimat series provides
High level of work safety
Very good price-performance ratio
The WEINIG Unimat 500 provides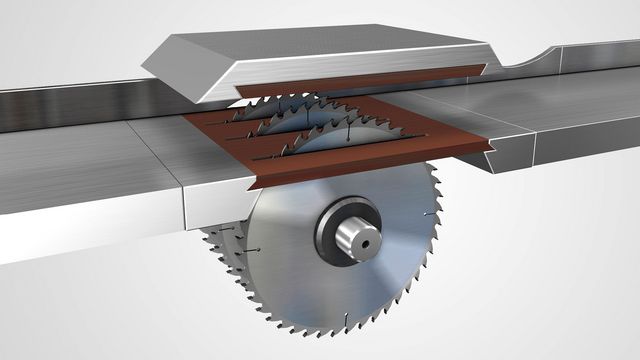 Planing, profiling and sawing in one operation? Not a problem for the Unimat 500. The bottom spindle turns your machine into a multi-blade rip saw. The first bottom spindle creates a planed reference surface. The workpiece is guided smoothly and accurately during splitting. This increases the service life of the saw blades.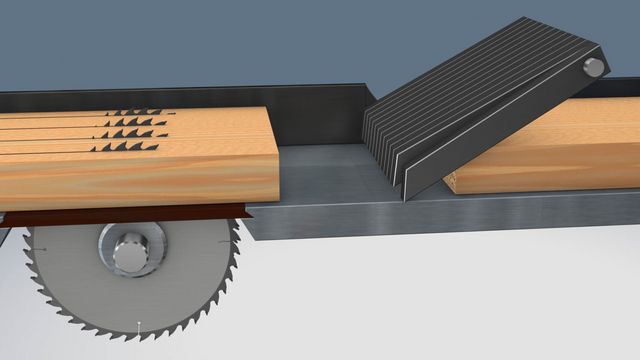 Splitting in the moulder increases your productivity quite significantly. However, the safety of the operator must not be neglected. That is why every moulder that is also used for splitting is equipped with an anti-kickback device at the machine infeed as standard. This guarantees that no workpiece is accelerated by the saws and runs out of the machine against the feed direction.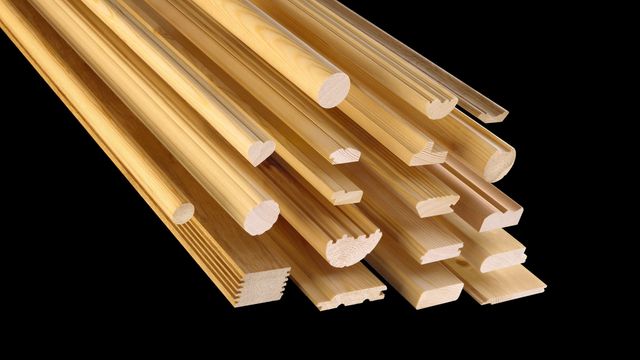 Our core competence
Profiling mouldings of all types has always been WEINIG's core competence. Profiling includes a wide range of end products that nevertheless set the same challenges for machine technology: high levels of profile precision with excellent surface quality and regular cuttermarks.
WEINIG technology is always setting new standards in this area. The basis for this are the solid machine bases with precise machine tables and the fence at exactly the right angle to this. The superiority of the WEINIG machines is seen overall when dynamics are brought into the equation: spindles with high true running accuracy, a strong feed system and the corresponding pressure elements.
The perfect interaction of these components guarantees smooth transportation in a defined position through the machine. The result is the legendary WEINIG quality of your products: high profile precision, excellent surface quality and regular cuttermarks.