It all started with wedding dresses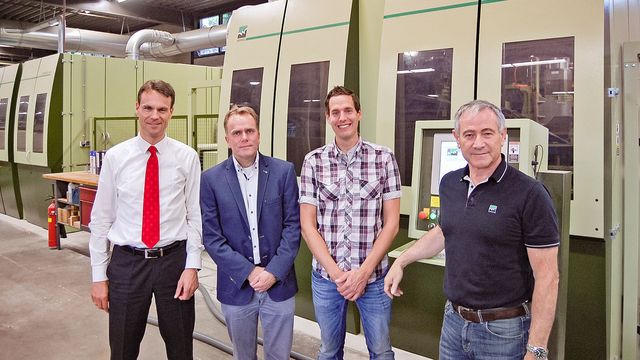 Exclusive bridal fashion shop Très Chic in the Dutch town of Hengevelde and nearby window manufacturer Hebo Kozijnen B.V. were founded by the same man. Marinus Kuipers knew how to build a market. His son understood how technology can shape success.
Marinus Kuipers had a lucrative wedding attire business. In the construction boom of the early 1970s, he also began selling turnkey homes. This perfectly complemented his window production business, which quickly expanded. On his travels, the entrepreneur's businesses were never far from this thoughts. One tour in 1982 led him to a bridal fashion customer in Tauberbischofsheim. Marinus Kuipers took the opportunity to visit WEINIG. On the same day, he signed a contract for a window production line. His son Norbert was there. In 1988, Norbert took over the business from his father and specialized in window production.
Today, Hebo Kozijnen B.V. is one of the leading window manufacturers in Holland. The factory in Hengevelde contains five operational Conturex CNC centers. The customer's investment in the WEINIG system was the culmination of a long search for the perfect production technology. They tried a number of approaches, each time completely reconfiguring the company's production. However, the quality-conscious window manufacturer was never satisfied. "The lack of facility to firmly clamp the work piece was the problem," says Norbert Kuipers.
At LIGNA in 2005, he discovered the WEINIG Conturex. The entrepreneur knew immediately: "That is how we need to work in future." The new Conturex handled all processing completely autonomously and delivered perfect product quality.
Today, with a capacity of 5,000 running meters per week in wooden window production, Hebo would be unthinkable without the investment in the Conturex. Having the courage to risk everything on a new system at the time required a certain lack of inhibition. Norbert Kuipers had this. He reduced bridal fashion, housebuilding and window production to a common denominator: Invest in the right technology and enjoy good sales later.