Bringing processes together – working more efficiently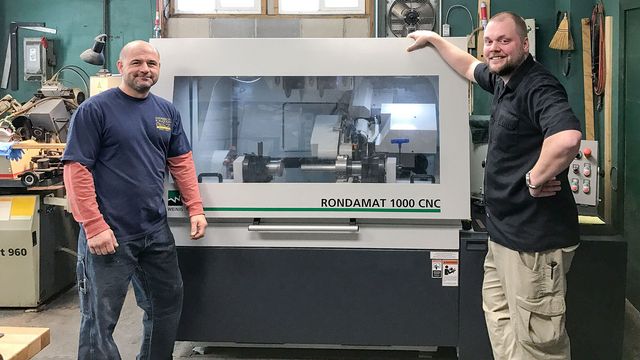 The WEINIG System Plus connects all processes through to setup of the machine. Following a positive start in Europe, the technology is now taking the USA by storm.
Sitting comfortably at the office PC, managing the entire automated process from the profile idea to the finished product is a philosophy currently taking hold in more and more countries. In the USA, the Legere Group recently became the first genuine sector heavyweight to invest in WEINIG System Plus. In this instance, it was the difficulty in finding well-trained, skilled personnel that prompted the decision in favor of the simple, networked solution. Like all other users of WEINIG System Plus, Legere's production is characterized by profile diversity. The same is true of Anderson & McQuaid Co., Ltd. in Massachusetts. The company's product range includes more than 240 different profiles. This spectrum ranges from rough-sawn to fine-planed, from cherry wood to mahogany. Everything is produced in the company workshop and is either held in stock or may be picked up as early as the same day.
Besides quality, flexibility is the primary USP of Anderson & McQuaid in the market. The company's high standards demanded a contemporary solution for work preparation. They found it in WEINIG System Plus. The centerpiece is the Moulder Master software. This is complemented by hardware components comprising the OptiControl Digital measuring stand, Rondamat 1000 CNC tool grinder and Powermat 700 profiling machine. Like Legere, Anderson & McQuaid also opted for the big CNC solution for grinding and sharpening. The Rondamat 1000 CNC delivers consistent quality and maximum processing precision – regardless of the complexity of the contours or the number of cuts.
Sales manager Patrick McQuaid is delighted with his new investment. "WEINIG System Plus can do everything we can as good craftsmen but faster and more precisely," he says. Since the technology was introduced, his business has increased its throughput significantly.