WEINIG ProfiShape: What potential!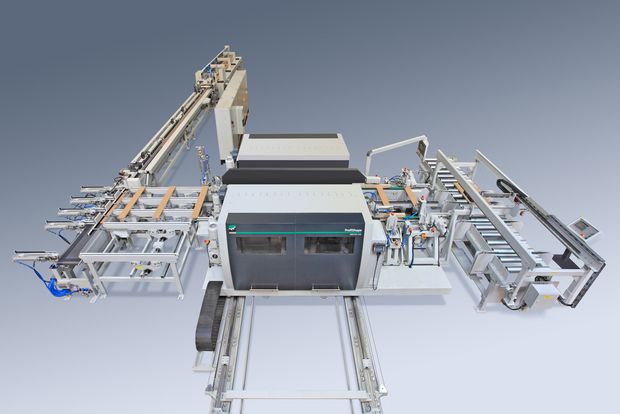 At its Willacoochee facility, TLC produces MDF panels as well as MDF profiled mouldings and decorative beading. In the search for the optimum solution for the reuse of leftover pieces from the cutting of MDF boards, the finger-jointing specialists from WEINIG were contacted. Besides the required performance, major challenges of the project included the selection of the profile and profiling as well as joining and pressing the profiled parts.
Order for the market leader
The company opted for a ProfiShape double-end tenoner. The ProfiShape offers a particularly efficient solution for cross and longitudinal processing, e.g. for work steps with tongue and groove, trimming or scoring and machining. As a "hybrid", the model combines finger-jointing and end profiling in a single machine. It is also characterized by versatility, machining accuracy and high performance. The machine also impresses with the shortest set-up times and high repetition accuracy. Another plus is its high level of flexibility when it comes to processing different materials. Nevertheless, the installation in the USA represented a novelty. It was the first time a supplier had completed a finger-jointing project in the MDF sector.
Test phase passed
The move has in fact proven successful for TLC. The ProfiShape fulfills all customer requests and enriches the production with infinite possibilities. This is also attributable to the individual combination of units. These include scoring units, hoggers, double hoggers, shaping units in synchronized and counter rotation, compact switch shaping units, drilling units (vertical and horizontal), servo-controlled units and special units for various applications.
Photo:
Versatile: WEINIG ProfiShape