WEINIG at LIGNA 2023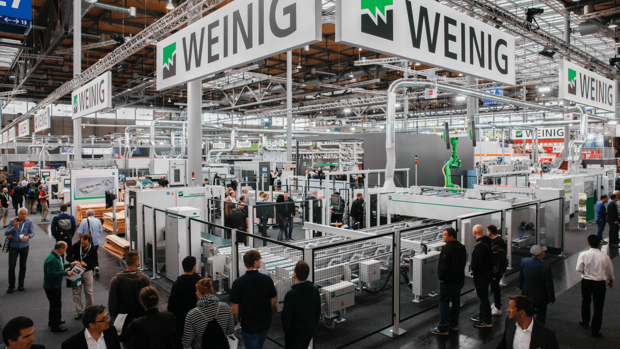 The industry is facing tremendous challenges in view of the digital transformation and more volatile economic conditions. Many companies are forced to compensate for the shortage of skilled labor, save materials and produce faster and more flexibly in order to remain competitive.
The Weinig Group, with its two brands Weinig and Holz-Her, will be presenting groundbreaking solutions for these focus topics at LIGNA 2023. Visitors can expect numerous technological innovations and developments as well as live experiences in XXL format from all business units: The Group will be presenting over 50 exhibits on around 5,000 sqm in Hall 27.
True to its motto "Weinig offers more", the company invites visitors to experience an all-round view of its extensive range of machines, systems, software and services - for the production of single workpieces through to automated series production of solid wood and panel products.
The innovations and developments are focused on resource optimization, ranging from individual technology solutions for machines to innovative, full-fledged production systems.
Stand-alone or networked machines with efficient material handling, precise automation and resource-saving production technologies enable customers to economically manufacture products of the highest quality and in flexible batch sizes despite the shortage in skilled labor.
For more information on the fair and the exhibits, please download the press release.