Conturex SYSTEM lines: Networked window production for all requirements
In the fully-automatic Conturex CNC center, WEINIG has a technology on the market that will meet the requirements of every window manufacturer. Besides a range of standardized systems, WEINIG also offers its customers a broad spectrum of individual solutions, some of them highly complex.
In keeping with the principle "One data set for all production components', the work stages are not only networked via software but also via hardware. Planing, cross-cutting and profiling are combined in WEINIG Conturex SYSTEM lines.
The basis for this is the modularity of the trusted Conturex components.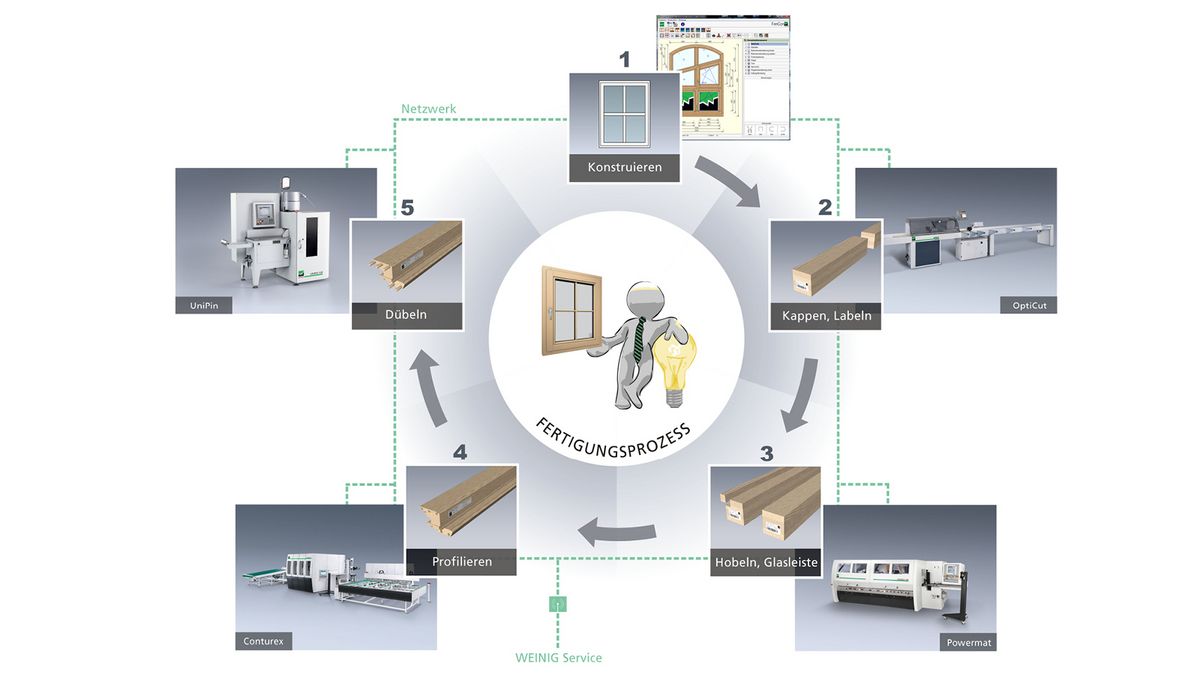 WEINIG Conturex SYSTEM - Conturex 226 combined with Unirex 3000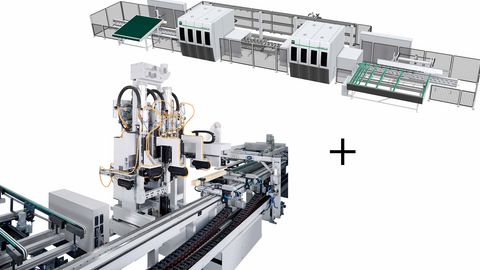 Improved performance via linking of standard machines
Processing without processing times even for small lot sizes
Modularity of the units
Energy feedback modules means savings in energy
Networking of individual production steps based upon proven Conturex technology
Detail page C226 + Unirex 3000
WEINIG Conturex SYSTEM - dual-track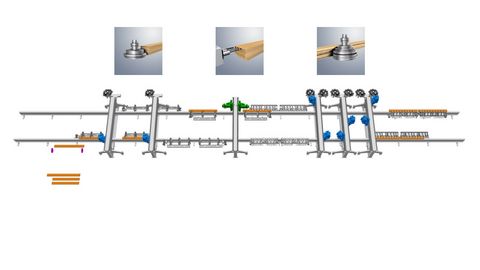 System solution with a unique selling proposition
Processing without processing times even for small lot sizes
Flexibility and enhanced performance via the new Vario-PowerGrip clamping table
Modularity of the units
Energy feedback modules means savings in energy
Detail page Conturex SYSTEM
---
The WEINIG Conturex SYSTEM technology offers you
Networking of individual production steps based upon proven Conturex technology
Everything from a single source. WEINIG - Your partner in solid wood processing
Customized complete solutions for optimal profitability and quality