WEINIG Ultra/Ultra TT 1000: Ultra finger jointing line — the powerful mid-level option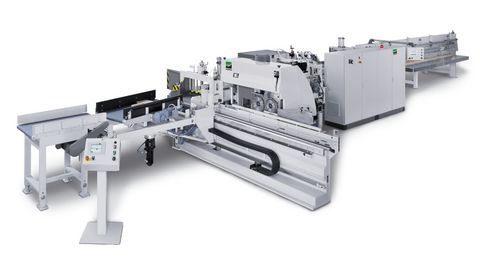 The compact Ultra offers all the benefits of advanced WEINIG technology, high performance and ample flexibility. With a manually or automatically operated turntable running along the line, this is the perfect solution for commercial use of residue wood in medium-sized businesses. The standard dimensions for this production line are as follows: wood widths of 205 mm and raw wood lengths of 150 to 1,000 mm. However, it can also process wood entry lengths of 1,500 mm. By increasing the press force to 145 kN (14.5 t), even large cross-sections can be processed securely and accurately.
Prices
x
Different requirements - different prices
The price of a WEINIG machine is just as individual as your requirements are. Therefore, let us discuss briefly what is most important to you – you will then receive our preliminary, non-binding quote.
Personal advice
x
Personal advice – for higher productivity and greater efficiency
Together with your WEINIG expert you will find the ideal machine for your requirements. Simply submit the completed form, and your local WEINIG expert will be happy to discuss all further details with you.
---
WEINIG finger jointing line for short timber pieces offers you
Robust and powerful
High operational capacity, up to 200 pieces/min (28 km/8h-shiftr)
Processing with one and two component glue
Compact and efficient production process
Statistics and production data recording
Customized level of automation - from manual to fully automatic
Expandable using peripheries, such as feeding systems and stacking systems
WEINIG Ultra/Ultra TT 1000 offers you
Frequency or servo-controlled shaper table feed
Infeed length up to 1,000 mm (optional also up to 1,500 mm)
Semiautomatic to fully automatic system configuration possible
Shaper heights up to 205 mm (optional also 225 mm)
Performance doubling from Ultra to Ultra TT
Membrane glue pump for all one-component glues
Glue amount and glue application monitoring (optional)
Vibration stop, package adjustment monitoring and splinter protection for improved quality
Maintenance-free WEINIG shaper spindle with hub function
Statistics and diagnosis function, using touch panel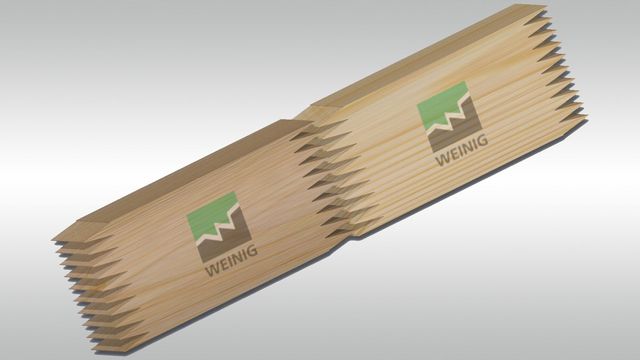 The vertical finger joint is the most frequently produced type of finger joint in the world. It provides the highest performance in a packaged finger jointing line. The vertical profile is mainly applied in constructive woodworking, but is also used for building windows and frames. It is has the largest glue surface and is therefore the most stable of all finger joints.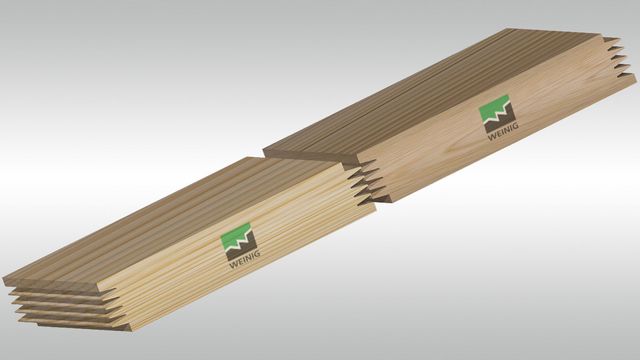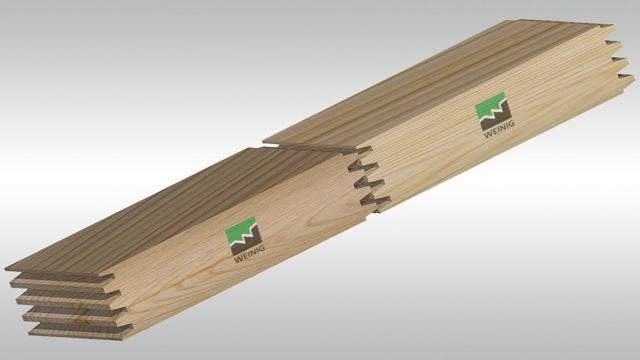 The half shoulder profile is the second most frequent profile that is run, because it can be used with individual shapers as well as in manual to fully automatic lines. The reverse shoulder profile is mainly used for the simplest lines where, sometimes, no scoring unit is used.
The trapeze profile is also called "American Profile" because this finger joint originates from the US and is usually delivered with a finger joint length of 1/4 inch. Horizontal finger joints are mainly used in furniture construction. The shoulder profiles provide, for example, table plates that look like parquet where only the straight butt joints are visible.